A low-speed vehicle (LSV), GEM is legal to drive on roads posted up to 35 mph in most states and provinces.
Enjoy your ride with high back forward facing adjustable seats, 43" of legroom, and almost 6" of suspension travel.
With 3-point seat belts, LED turn signals, and an automotive glass windshield, GEM offers more safety features than golf carts.
GEM offers a variety of interior and exterior accessories that allow you to work smarter and travel more comfortably.
$.03 per Mile** Operating Cost
Unlike full size cars and trucks, GEM utilizes low cost electric energy with minimal maintenance needs.
With GEM, a big payload leaves a small footprint. GEM vehicles have zero emissions and are completely sustainable.
Please consult your GEM dealer for the latest color offerings and options.
Discover for yourself why GEM e2 is the smarter way to move.
* Contact your local dealer for additional details on the 1-year ESC
** Does not include freight and setup
*** Not all packages are compliant with state laws, please contact your local dealer for compliance rules and regulations
<span></span>

Person Capacity

<span></span>

2

<span></span>

Payload

<span></span>

800 lb (363 kg)

<span></span>

Top Speed

<span></span>

25 mph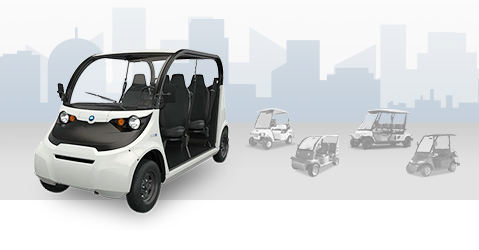 Sustainably and reliably transport students and faculty or haul gear and equipment around campus with GEM.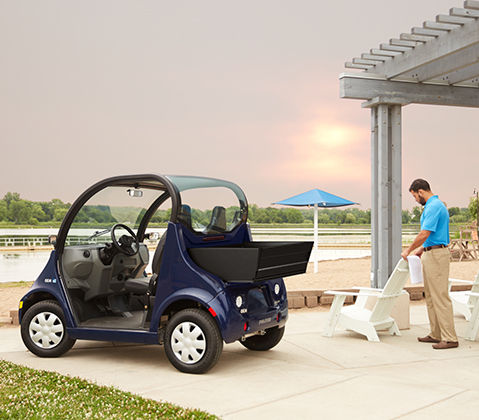 GEM provides premium comfort and safety features for a smooth and enjoyable ride.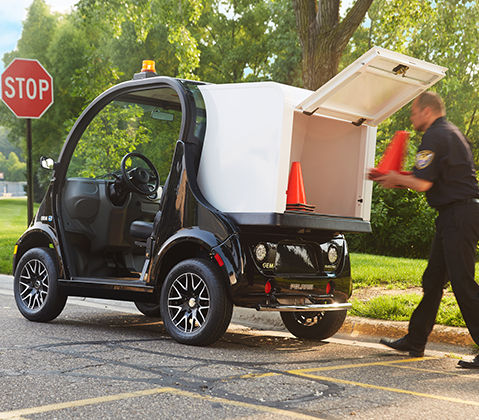 Government & Municipalities
Safety is key with GEM's stop and go driving, and security patrol options like an amber light bar.