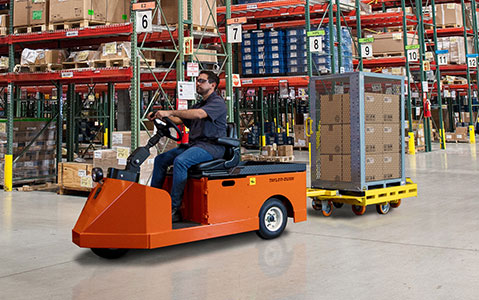 DISTRIBUTION & WAREHOUSING
Get moving. Polaris Commercial vehicles offer solutions that can help improve efficiencies and help cut long-term costs for your business. Our emissions-free products are perfect for moving goods in and around your facility. No matter the size of your warehouse, Polaris Commercial has vehicles that are right for the job.
Reduce your safety risk, optimize labor efficiency, and improve operational productivity with innovative material handling solutions.