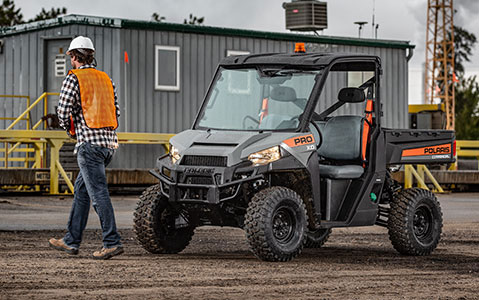 From on-road to off-road, electric to diesel, Polaris has vehicles designed to handle any application. From shuttling guests at an event to moving workers and equipment across a jobsite, request the best. Polaris vehicles provide you with a low cost of ownership for an increased return on your investment. Choose Polaris as your brand of choice for side-by-side utility and transportation vehicles.

PRO XD awarded by Rental Magazine and Construction Equipment
For over a decade Polaris Fleet Sales has supported national businesses across the United States and Canada. Polaris Fleet Sales makes it easy to acquire industry-leading GEM, Pro XD, Taylor-Dunn and Ranger vehicles for your fleet.



Talk to a fleet sales expert to inquire about fleet sales.