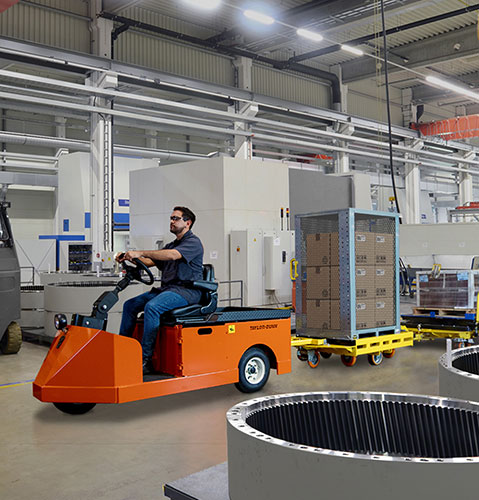 Polaris is a leading manufacturer for material handling vehicles for manufacturing and warehousing facilities, driving product innovation and technology to help alleviate facility challenges of productivity, labor efficiency, and safety.
Learn more about using tug systems in horizontal material handling.
---
Learn how tug systems drive safety, labor efficiency, and productivity with these helpful resources.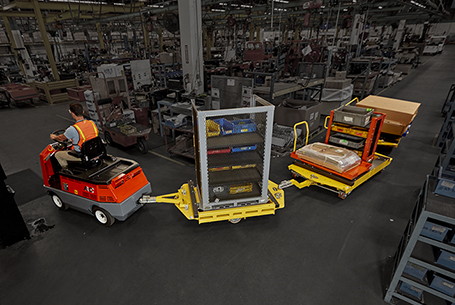 How to Implement a Tug System
See how easy it is to realize the benefits of integrating tug systems into your operations.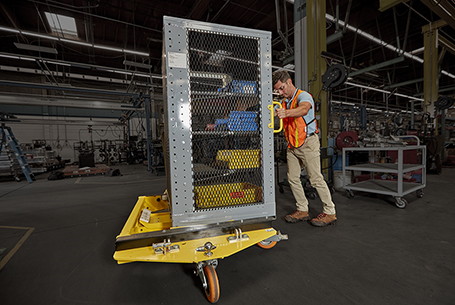 Request a Free Cost Analysis
Get a customized survey and analysis to determine if your operation will benefit from tug system integration.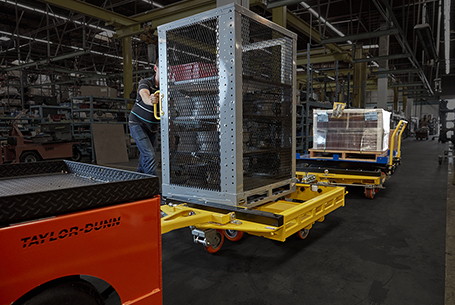 Taylor-Dunn is an official partner and supplier of Jtec® carts.