Polaris Commercial by Industry
From campus tours to transporting goods to jobsite mobility, Polaris Commercial offers vehicles that move people, equipment, and other payloads in these industries and many more.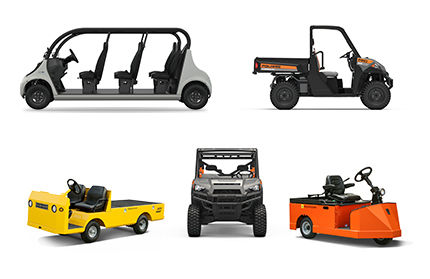 Find the Right Vehicle to Fit Your Needs
Answer a few questions to be guided to the best vehicle to fit your needs.

With a wide range of accessories and dedicated support, Polaris Commercial is committed to helping you find the right utility vehicle to meet your needs, increase productivity, reduce your costs, and get the job done right.
GEM and Taylor-Dunn are now a part of Waev Inc. – Read more here.