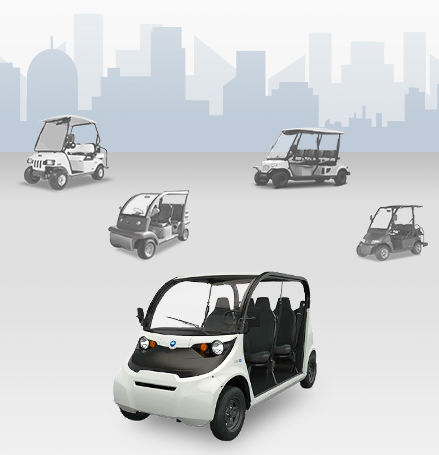 GEM Passenger vs. Competitor Passenger LSVs
GEM is an all-electric powered low speed vehicle (LSV) that offers premium comfort, exceptional saftey features, low cost of ownership and industry leading custom solutions to fit any closed campus, on-road, or people moving need. Download the GEM Passenger Comparison Chart below for an in-depth understanding of individual specifications to show how GEM stacks up to the competition.
Capability - Its payload capacity, box capacity, and towing capacity gives it the capability to haul and tow more than any other LSV.
Riding Experience - GEM has been ergonomically engineered with tilt steering and adjustable seats, which provides an unmatched riding experience for people of all shapes and sizes.
Safety - GEM exceeds LSV safety standards (as defined by FMVSS500) by including 3-point safety belts, a back up camera, and an Occupant Protection System (OPS) that is roof crush certified to SAE J2358 Standards.
Battery - GEM vehicles have a range of battery and charging options to meet almost any application need.
"Polaris GEMs are our go-to fleet vehicle."
- Dustin Grutza, Co-Founder of Oggo
All information has been obtained from publicly-available and reputable sources, including manufacturer websites and product manuals.