GEM e4 has safety features that make it a street-legal vehicle on roads posted 35 mph or less in most states and provinces.
Extra legroom, comfortable seats, and superior ergonomic design allow you to ride in leisure.
GEM's LED turn signals and lights, automotive glass windshield, and 3-point seat belts will give you an extra sense of security.
GEM vehicles are electrically powered and have zero emissions. Drive sustainably with GEM.
The average operating cost of GEM vehicles is $0.03 per mile**, significantly lower than vehicles like trucks or vans.
Whether it's for utility or aesthetics, GEM has interior and exterior options available from the factory to meet your needs.
Please consult your GEM dealer for the latest color offerings and options.
Explore the GEM e4 gallery and learn why GEM is the smarter way to move.
* Contact your local dealer for additional details on the 1-year ESC
** Does not include freight and setup
*** Not all packages are compliant with state laws, please contact your local dealer for compliance rules and regulations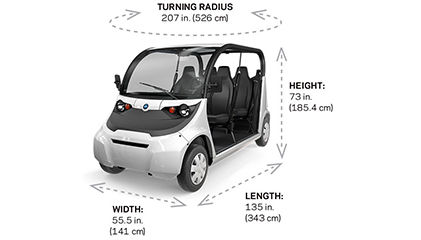 <span></span>

Person Capacity

<span></span>

4

<span></span>

Payload

<span></span>

1,150 lb (522 kg)

<span></span>

Top Speed

<span></span>

25 mph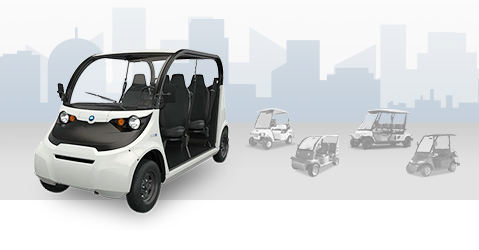 Sustainably and reliably transport students and faculty or haul gear and equipment around campus with GEM.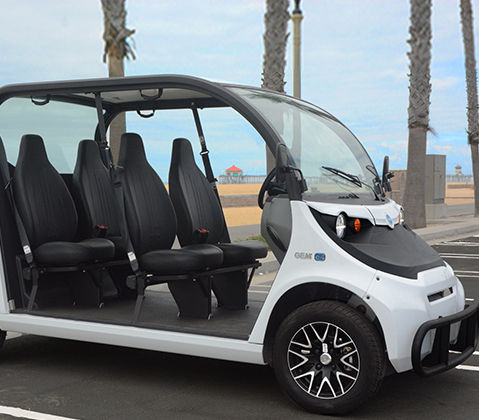 GEM is street legal so you can easily transport your guests comfortably, sustainably, and efficiently.
Comfortably escort your guests around your park property with the safety and security of GEM.