A low-speed vehicle (LSV), GEM is legal to drive on roads posted up to 35 mph (50 km/h) in most states and provinces.
GEM vehicles come with standard safety features such as 3-point seat belts, 4-wheel disc brakes, and street rated tires.
The eM 1400 LSV is a street-legal vehicle, meaning that you can travel from jobsite to jobsite with ease.
Sustainable Transportation
GEM vehicles are electrically powered, making them a sustainable alternative to gas powered trucks and vans.
With a payload and towing capacity of 1,250 lbs (566 kg), the GEM eM 1400 LSV vehicle can haul some serious equipment.
The GEM eM 1400 LSV offers numerous carrier and cab options, and Lock & Ride® accessories to improve productivity.
Explore the GEM eM 1400 LSV and learn how you can work smarter.
** Does not include freight and setup
*** Not all packages are compliant with state laws, please contact your local dealer for compliance rules and regulations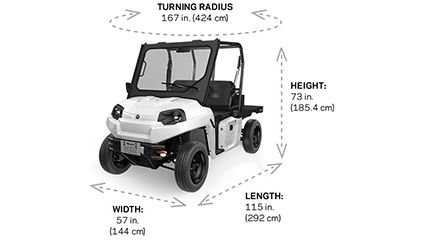 <span></span>

Person Capacity

<span></span>

2

<span></span>

Payload

<span></span>

1,400 lb (635 kg)

<span></span>

Top Speed

<span></span>

25 mph (40 km/h)

<span></span>

Towing Capacity

<span></span>

Up to 1,250 lb (566 kg), not to exceed GVWR (off-road use only, max Tongue Weight of 150 lb/68 kg)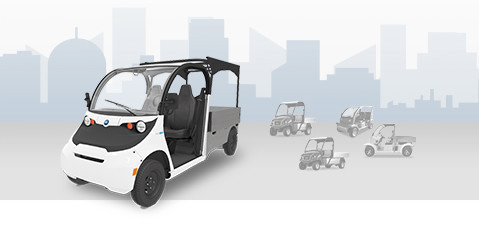 Sustainably and reliably transport students and faculty or haul gear and equipment around campus with GEM.
With up to 1,400 lbs of payload and street-legal safety features, haul your gear wherever you need to with GEM.
Deliver an exceptional guest experience with GEM's quiet, all-electric power and premium comfort features.