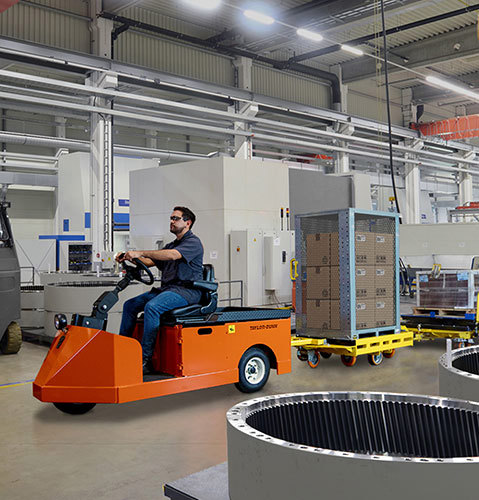 Request a free on-site survey and material flow cost analysis.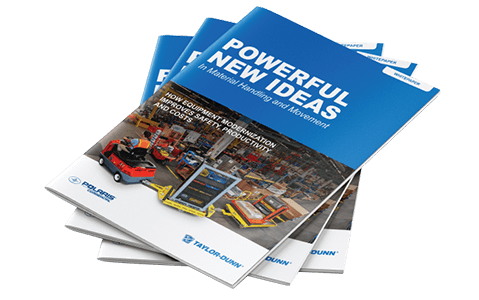 The rapid rise of ecommerce—in addition to thriving plastics, automotive and tech manufacturing sectors—have created new challenges for warehouse and manufacturing facilities, leading them to look for new ways to drive operational efficiency in order to meet growing demand on labor and resources. Using right-sized, task-matched vehicles across operations can help optimize the entire warehouse or manufacturing process.
Most manufacturing facilities are faced with three main challenges to achieve operational excellence: safety, labor efficiency, and productivity.
---
Improving safety, labor efficiency, and productivity by optimizing the way you move goods around your facility can SAVE YOU MILLIONS OF DOLLARS in operating expenses.
Safety is one of the biggest concerns in manufacturing facilities. Every year, there are close to 35,000 OSHA-reportable forklift accidents resulting in serious injury or death. Since 2002, there have only been 8 total OSHA-reportable tow tractor accidents. Converting to Taylor-Dunn tug systems can drastically reduce your risk of injuries compared to the conventional forklift in horizontal material flow areas.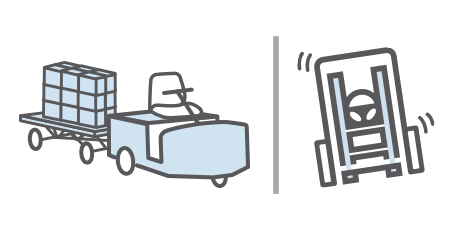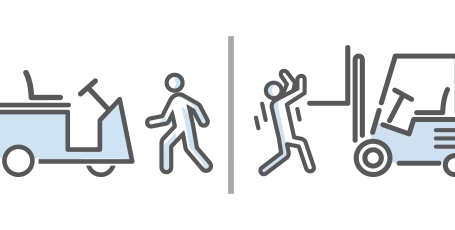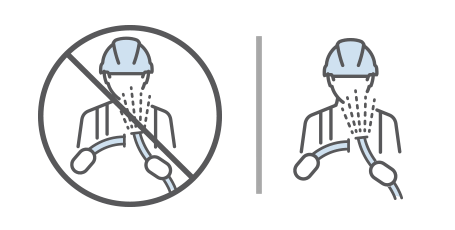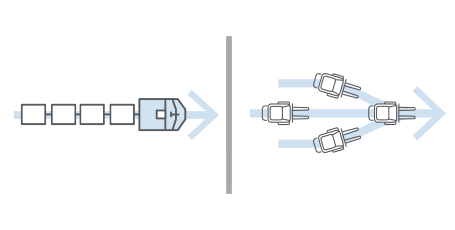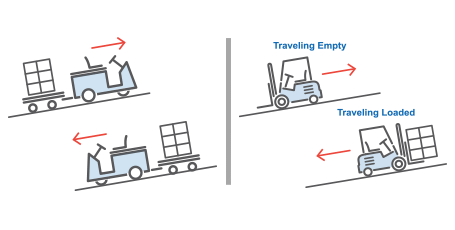 "By implementing tug systems, we eliminated forklift accidents in our highest traffic area."

- Environmental Health and Safety Manager
INCREASED LABOR EFFICIENCY
Taylor-Dunn tug systems are up to 4x more efficient for moving materials than a forklift, allowing you to do the same amount with less labor. This freed up labor can now be utilized in other areas of production to further enhance operational efficiency.

No state certification requirements and cost
Move higher load volumes in less trips
Tug Systems reduce material delivery time by up to 50%
Better utilize skilled workers and up to 2x labor efficiency
"By implementing Tow Tractors, I was able to reduce my material delivery time by over 50% and workforce by 10%."

- Manufacturing Engineer
Taylor-Dunn tug systems have a lower total cost of ownership by up to 70% compared to forklifts - lower operating costs, lower acquisition costs, and built to last. By converting your forklifts to Taylor-Dunn tug systems in horizontal material flow areas, you can save millions of dollars in operational expenses.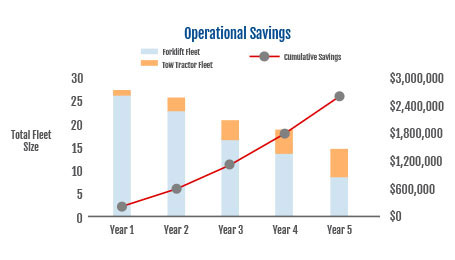 "By converting 24 of our forklifts to tug systems, we were able to save 2.66M over 5 years through vehicle, safety and labor savings"

-Operations Manager
Request a free on-site survey and material flow cost analysis.
Taylor-Dunn is an official partner and supplier of Jtec® carts.