GEM vehicles are street-legal, which means that you can travel from jobsite to jobsite without worrying about keeping off public roads.
With all-electric power the GEM eL XD is not only good for the environment, it's good for your bottom line.
The Right Tools for the Job
The eL XD offers a wide range of options such as ladder racks, tool chests, and a recessed bed that will allow you to tailor your GEM for the job at hand.
Feel more secure with GEM standard safety features like 3-point seat belts, automotive glass windshield, and LED turn signals.
GEM vehicles have an average cost of $0.03 per mile**, a significantly lower figure than your average truck.
A spacious vehicle with a smooth ride, GEM also offers options like tilt steering, EPS, heater, and defrost so you can focus on the job at hand.
Please consult your GEM dealer for the latest color offerings and options.
Explore the GEM eL XD and learn why GEM is the smarter way to move.
* Communiquez avec votre concessionnaire local pour obtenir plus de détails sur le CEP d'un an
** Ne comprend pas les frais de transport et de configuration
*** Tous les ensembles ne sont pas conformes aux lois des États américains; veuillez communiquer avec votre concessionnaire local pour connaître les règles et réglementations en matière de conformité.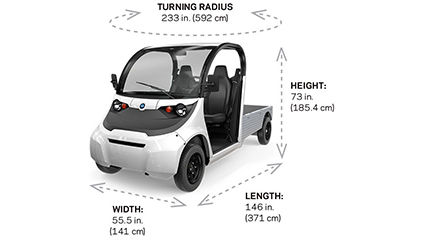 <span></span>

Person Capacity

<span></span>

2

<span></span>

Payload

<span></span>

1,415 lb (642 kg)

<span></span>

Top Speed

<span></span>

25 mph

<span></span>

Towing Capacity

<span></span>

Up to 1100 lb, not to exceed GVWR (off-road use only, max Tongue Weight of 150 lb)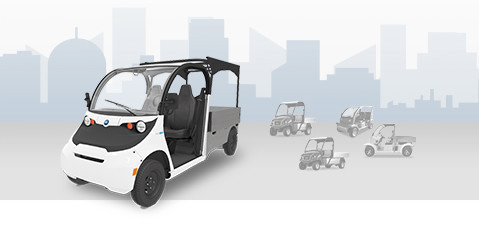 Sustainably and reliably transport students and faculty or haul gear and equipment around campus with GEM.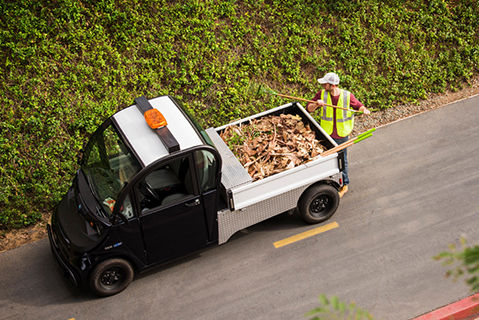 With up to 1,400 lbs of payload and street-legal safety features, haul your gear wherever you need to with GEM.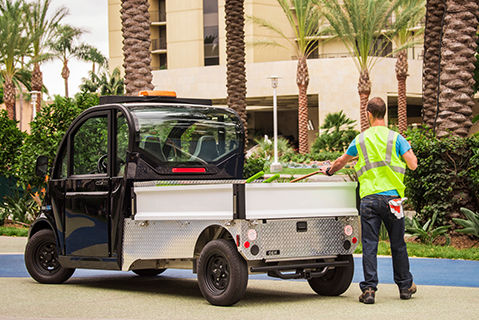 Deliver an exceptional guest experience with GEM's quiet, all-electric power and premium comfort features.