Polaris Commercial par industrie
Des visites de campus au transport de marchandises en passant par la mobilité sur le chantier, Polaris Commercial offre des véhicules qui déplacent des personnes, de l'équipement et d'autres charges utiles dans ces industries et bien d'autres.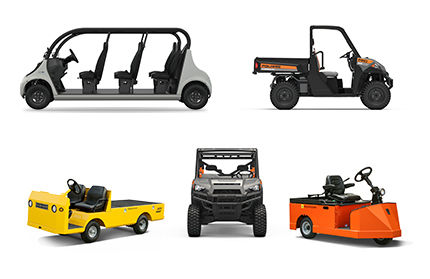 Trouvez le véhicule qui répond à vos besoins
Répondez à quelques questions pour vous guider vers le véhicule qui répond le mieux à vos besoins.

Pourquoi Polaris Commercial
With a wide range of accessories and dedicated support, Polaris Commercial is committed to helping you find the right utility vehicle to meet your needs, increase productivity, reduce your costs, and get the job done right.
GEM and Taylor-Dunn are now a part of Waev Inc. – Read more here.